Here's some tips for going over sharp apron inclines and declines which have worked well for us. We have traveled in our C7 Z06, with its OEM splitter to half the states -- and luckily and our keeping a few things in mind, we still have a great look front splitter.
Several things we have learned that could hopefully help others keep their splitters and skirts intact. Please note that side skirts on some models have the same distance to ground at the very front of the side skits is identical to the clearance below the front splitter.
This how-to
"navigating sharp rises, crossing dips and/or similar elevation changes"
works for all Corvettes, though the lower a car is, AND/OR the bigger the splitter, the greater your potential risk.
The four
keys
IMO are:
1)
Scouting ahead when in unfamiliar surroundings.
As one example, on a trip cross country to Bowling Green, we came upon a gas station where, for one of its two driveway aprons, it was so steep that we would have lost our entire splitter, maybe even more, yet the other driveway onto a side street was pretty level -- and we all know that exiting presents the same challenge.
2)
The slower the better.
3)Equally important,
approach each one at a 45 degree angle
.
4) Lastly, something I learned from my friend Buzz, is when you approach one of these sharp elevation changes, if your car has OEM adjustable shocks,
place your car in track mode
to temporarily stiffen your shocks.
With my stage 2 Z06, lowered 3/8" so that each lowest part of front corners of the splitter/winglets have only 4 5/8" clearance (on a flat level surface). One a trip several years ago, we came across, while leaving the public street, in order, a dip, then a really bad combo of a rising concrete "driveway apron," then, finally, upon entering the parking lot, the asphalt driveway dropped off sharply. (Neither of the first two pictures shows the severity of this situation.)
If you have other suggestions, please include them below , e.g., improving this DIY.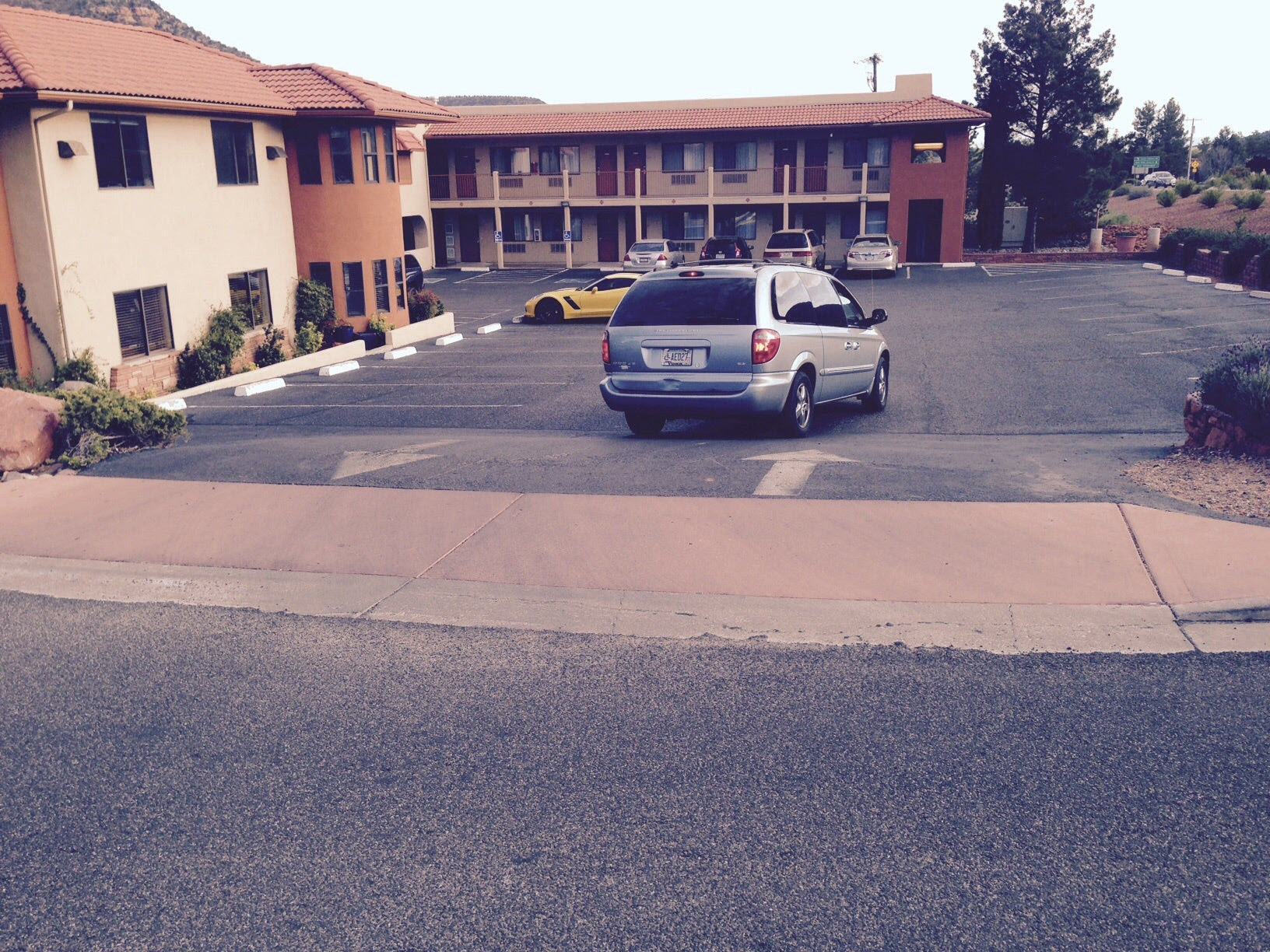 View from opposite direction (successfully went out over this mid-day today).
There are many deep scrapes at edge of this particular asphalt driveway (becomes asphalt once you get past the apron), some up to 1/2" deep. You are looking at them (though again reverse perspective).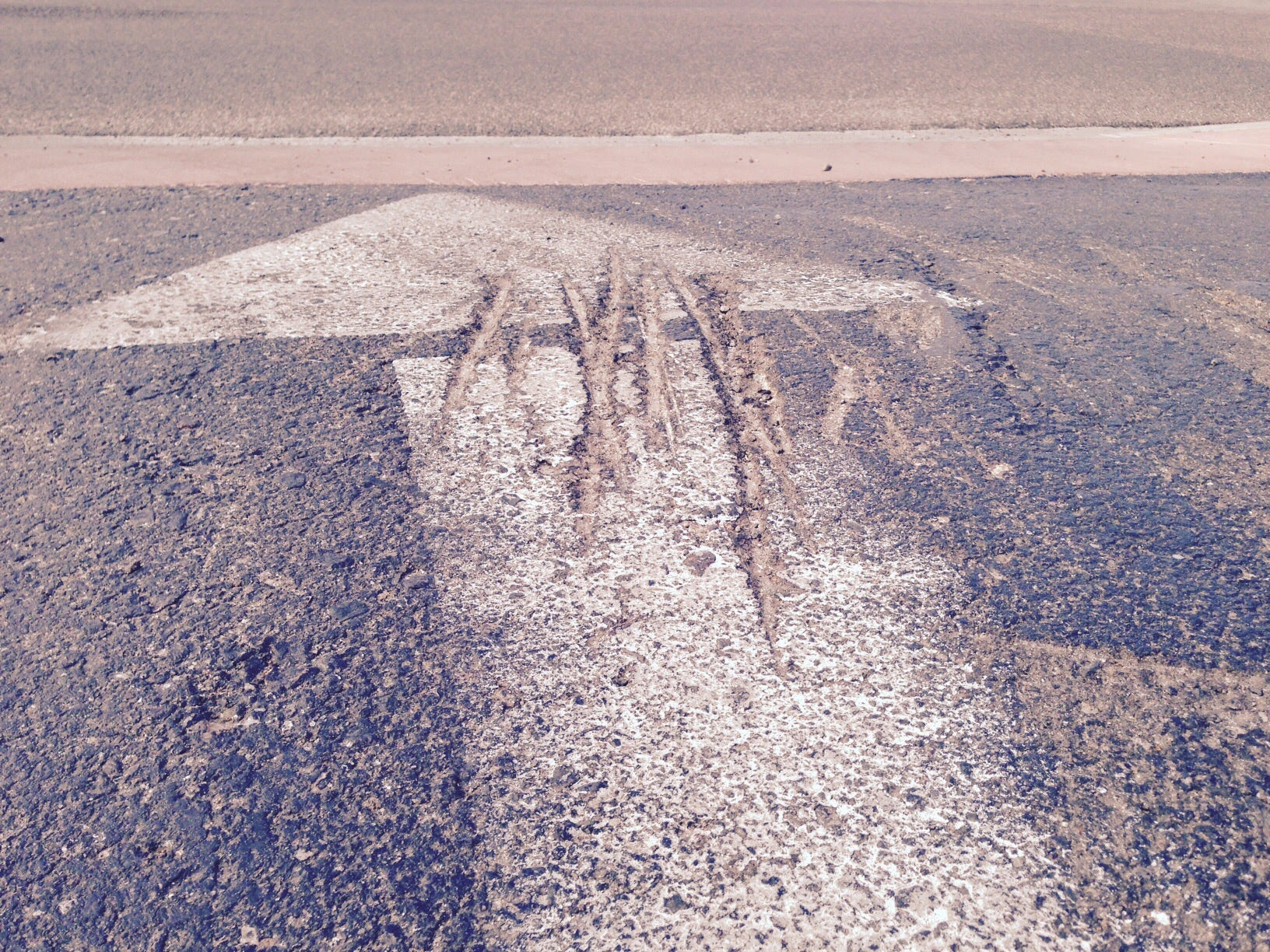 This picture immediately below helps to understand the degree of this situation, for not only does the parking lot rise significantly, but as shown, does so as to completely "hide" the driveway apron (basically traversing a steep rise up, upside down "V", sharp drop).