A good friend of mine, Roger, made my day this morning.
Roger checked into the hotel outside Columbus, Ohio Tuesday night and noticed a C8 parked out back. Upon further investigation, lo and behold four Z06 test mules were staying in the hotel. Roger is on the list to buy a C8 Z06 so is very aware of this car.
Next morning Roger was able to listen to them as they left the hotel parking lot and accelerate onto the freeway. The exhaust sound of four of the Z06's was exceptional! The last one drove by leaving the parking lot in silent mode, no exhaust sound, even getting up on the freeway. Apparently moving under all electric power. Assuming the E Ray.
Here are some photos and video Roger was able to take. Security was very tight.
Hope you enjoy them as much as Roger and I have.
Thanks Roger!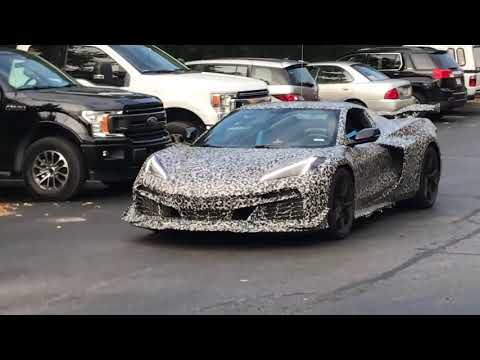 From the below videos…
https://1drv.ms/v/s!AoPUDft7cU5liW4K...2tysv?e=LZlOtH
https://1drv.ms/v/s!AoPUDft7cU5liWwU...Sdi7w?e=UFe2rv
https://1drv.ms/v/s!AoPUDft7cU5liW_k...bnGc3?e=FY6bAH
https://1drv.ms/v/s!AoPUDft7cU5liW1n...sVIFa?e=DdRVQK
For those who are having video accessing difficulty, here is one combined YT format video.