Adam Ellison's car finally got visited by pure sunshine in Bowling Green this morning. Thank you very much Adam for this great series of pictures and your video. So many positives are accurate for this color. It has "travel" (an industry term for a color that changes due to different shapes and angles, especially nicely compounded by the C8's curves and reverse curves). It is "liquid" — as Tadge referred to it when he first introduced it. It is "dynamic."
It is a color shifter!
For those who missed a little history since it was completed on Dec. 11th, day # 1 of 2021 C8 production, it is VIN # 007. It is the very first Silver Flare customer car. Here is the earlier thread with it being pictured in some low light, cloudy and then just yesterday in some partial sunshine conditions.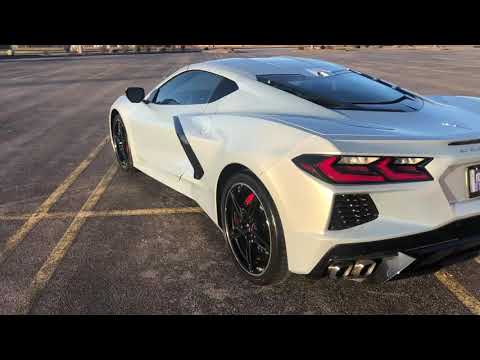 https://www.midenginecorvetteforum.c...flare-pictures
More pictures in the next post (upcoming)