Thanks to "rhurren505" for finding and sharing this great news with us, and also thank you foran assist to from f-16pilotTX to get this to our attention.
Notice the headlight LED strip (this confirms what was "quietly" known before, can now publicly surfaced).
As one reads through this thread, as we know from seeing different license plates, and different spoilers (and so much more) that we are looking at two different cars.
Might we be looking at a entry and also a Z-51 version?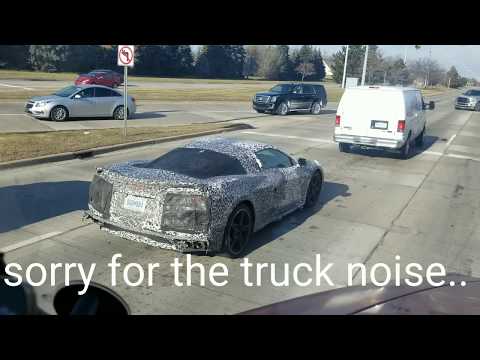 Thank you very much!
That is a very good sign that GM is comfortable testing them again on the public roads. Maybe since the electrical issue was first seen here in June, that is coming to a close, OR, maybe they are doing an interim fix for the purpose of more real world testing. In either case, if there were experiencing intermittent electrical break downs, then they sure would only have been testing them at "closed locations," e.g. Milford Proving Ground, Yuma GM test site and similar.
Here some limited details about the find.
Port Huron is about an hour north of Detroit, just south of southern terminus of Lake Huron, just across from Sarnia, Ontario.