Also to make your Z06 track ready!!! First acknowledgements to both Speed Phenom's PPF detailer and to "noisyF1" for the below video on how to a) mount your front LP license plate on a Z06 and b)should you wish not, to make your Z06's front end look way more aggressive, AND to make it track ready!
What I did below in removing the front center upper plate mounting components is exactly what GM recommends in their document preparing your C8 Z06 for the track:
https://www.midenginecorvetteforum.c...ecommendations
What started this thread tonight was our friend JRC8Z06 yesterday getting his CA Z06 fully legal, e.g., licensed, emissions passed, and registered, only to today get a $25 parking ticket for not having his front plate mounted. In his asking me for a little assistance on how to get legal, for CA has a front plate LP mounting minimum height requirement like 7 other states (therefore eliminating the Sto-n-Sho option pictured way below that I and others had nicely done on C8's and earlier), I started down my months-long-intended front "look meaner" path.
Here is the sequence, thought as I am not running a front plate, I did not stop halfway through the video to show how the front plate gets slight bent, vertically down its center line, to fit in the OEM license plate mounting place.
Also shown below is the entire front piece I took off to get to here as nicely covered in the video (the yellow tape at the ends to hold the two-each-end T15 mounting screws).
To start:
1:16 Video: While the video maker says a fingernails works easily, I found I needed to use a flat edge plastic pry tool — but with it, all pieces came off easily.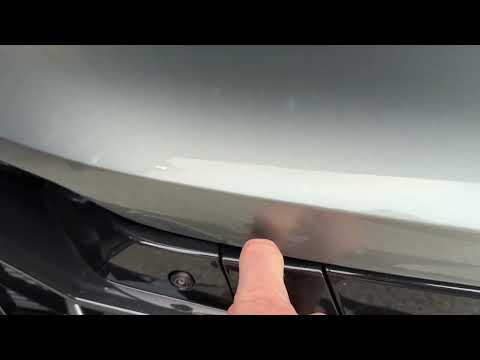 Current look:
Removed piece (by the way a 2 pound lightening measure):
Low plate mounting option for the remaining 23 states that both require a front plate (should you choose to be law abiding) but which do not have a minimum front plate height requirement:
www.stonsho.com:
Thanks to Autolist, here as of six months ago are the seven states that have the minimum front plate height requirement:
California
Colorado
Connecticut
Hawaii
Idaho
Iowa
Maine
​