Sub-title: Carbon Revolution's Z07 Carbon Fiber Wheels, More Info
If you saw my decision tree on the Z06 a few days ago, you read that I am still planning to get a standard Z06 as long I can get it with the complete aero package, then selecting either the Edge Red Graphite wheels or the regular Graphite ones. But the tug of the visible carbon fiber wheels remains constant, kind of like in the summer after I graduated high school, do I stay in my home town after graduation because I was having explosively-positive relationship with my girlfriend (yet knowing it was going to crash and burn in the next few months) or due the "right thing" and go off to college far away. The old brains versus heart conundrum.
Decided to go to college — and my summer romance incidentally blew up a week before I left.
Parallel issue here, e.g., buy a standard Z06 with its aero package or get the Z07 with its gorgeous visible carbon fiber Z07-only wheels I still have a crush on — yet still not liking the Cup2 R's that come with it; and, we remain road trip not track people.
Back to more facts about Carbon Revolution and its carbon fiber wheel program, though kicking this off with the screen print of their home pages landing banner. How cool they are featuring the Z07 and its wheels, we note that there are in four other major manufacturing areas as shown in the screen print from their home page. We thank "z8ra" for bringing their below front page banner to our attention.
A video that might interest you if you have not yet seen it. Note please that it now three years old and they have made many efficiency advances since.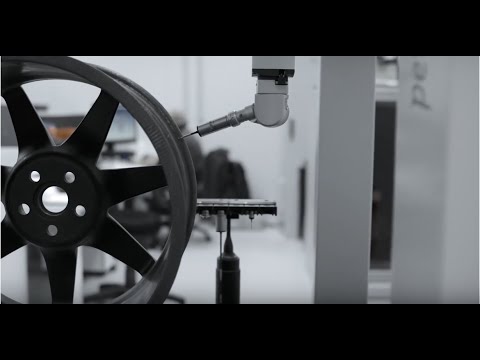 As Carbon Revolution announced last month including their receiving a grant to assist in their moving faster into the EV wheel area, they are seeing more and more OEM interest from electrical vehicle manufacturers for concomitant with battery efficiency, drag and critically wheel unsprung mass is a major part of their range extension capabilities.
Lastly nice to see the exclusive company that the Z06's wheels will be with, e.g. the following list of exotics that currently offer Carbon Revolution's carbon fiber wheels.
If you missed an earlier related thread, thanks to "acrace" for noting that upscale SUV's are another major growth area for carbon fiber wheels:
https://www.midenginecorvetteforum.c...large-diameter
Again thanks to "z8ra," please start specifically in post # 127 if you wish to learn more about the company and where they are heading — and please make sure you at least read through post 130:
https://www.midenginecorvetteforum.c...l-thread/page4
Lastly we have seen what we believe are E-Ray mules with the identical Carbon Revolution's carbon fiber wheels as on the Z06 (same sizing even). Will we see a year or so from now the E-Ray/Grand Sport join the list of super special vehicles having CR wheels as shown in the middle picture above?
I remain fixated on this wheel.