We are starting to hear from GM drips and drabs about what will be later announced, a formal "track pack." However, we yet know so little. All I have definitively heard, thanks to Mike, Brink of Speed's excellent video is that to save weight and add seat grip, the Comp seat will as an option, have "performance textile" completely covering the seat. This video is one you should watch all of, but for now, if you want to start by zeroing in on Brett Golliff's comments (PerformanceColor and Trim Manager) start at 7:30 into it — then go back and start at the beginning.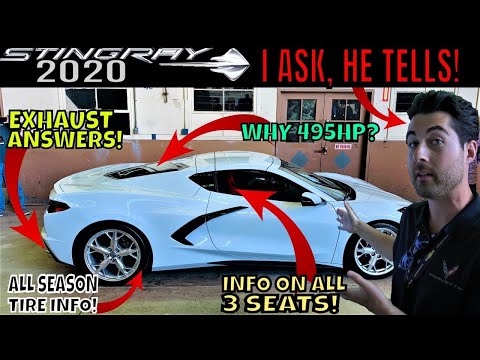 More to come from GM later on the C8 Stingray's track package — another one of those upcoming announcments that Tadge said we would be getting.
Anyone else know any more about the C8 Stingray's track pack?