HUD: Configuring it your way. Of course we know that there are not infinite combinations, that if one selects track, for example it eliminates the navigation directions. Nicely however, there are many more choices than in the C7, including its being better resolution and in color in some options. The Corvette team heard from many C7 owners that they wanted the C6's HUD turn signals which had gone missing, to return — with thankfully are now back.
What are your initial HUD setting plans? Priorities?
From the order guide, with thanks to "c54u" for the following summary of all the HUD options
Head-Up Display, color HD display with 3 modes: tour, sport, track. It can display speed, gear, tach, shift lights, turn signals, bright headlamps, turn-by-turn navigation, g-meter, speed limit, and lap times.
Thanks also to GM for this video, though it has extremely limited HUD info.
There is more HUD info thanks to Alexis Reusch, Corvette Infotainment Manager, specifically starting at 4:00 in this video.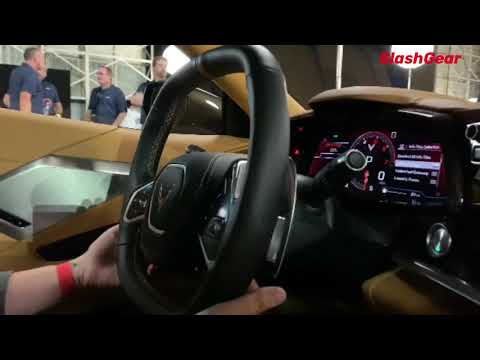 Anyone have any other screen shots of the HUD please?