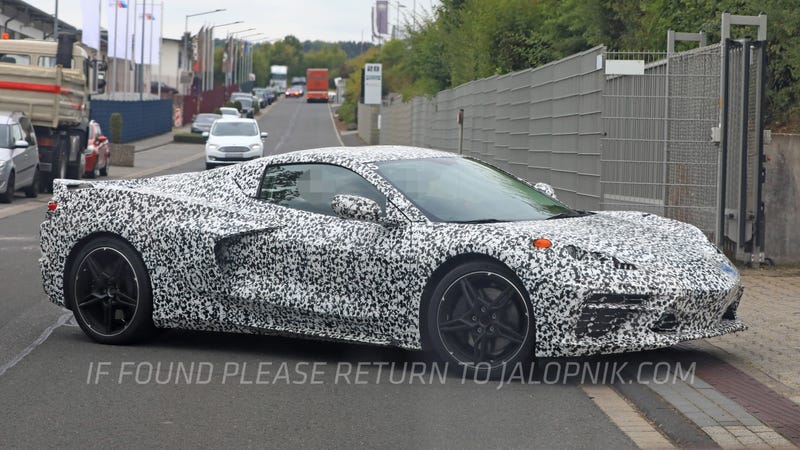 All photos
Photo: Stefan Baldauf
It may be Labor Day in the U.S., but the Corvette team is skipping the holiday to test a certain prototype at the world's most intense race track. Here's the
2020 Chevrolet Corvette
arriving at a testing center near the Nürburging, and with less camouflage than we've seen previously.
We got a tip that the new mid-engine Corvette would be doing some testing at the 'Ring this week, and that tip turned out to be right. It definitely appears to be the street car, too, not the C8.R we caught running at Road America earlier this summer.
Up until now, most of the mid-engine Corvette mules we've seen have been draped in heavy black wrappings, but from these photos we can make out a lot more, including the aggressive intakes,
a ZR1-ish front bumper
, and the familiar-looking tail lamps and headlights.
We've heard the mid-engine Corvette—a layout that's been teased and toyed with and has almost happened for decades now—will get a naturally aspirated 6.2-liter V8 as well as a twin-turbo V8 option, and possibly with a hybrid variant at the top of the range.
More on this as we get it from the 'Ring this week.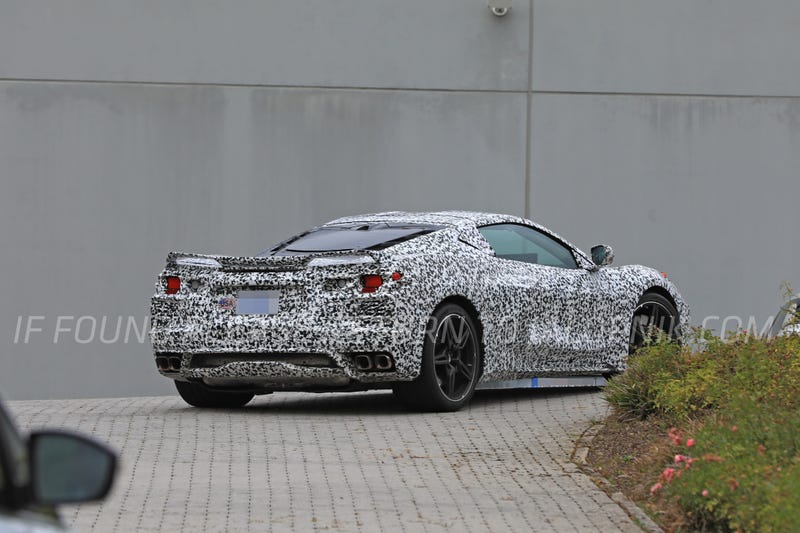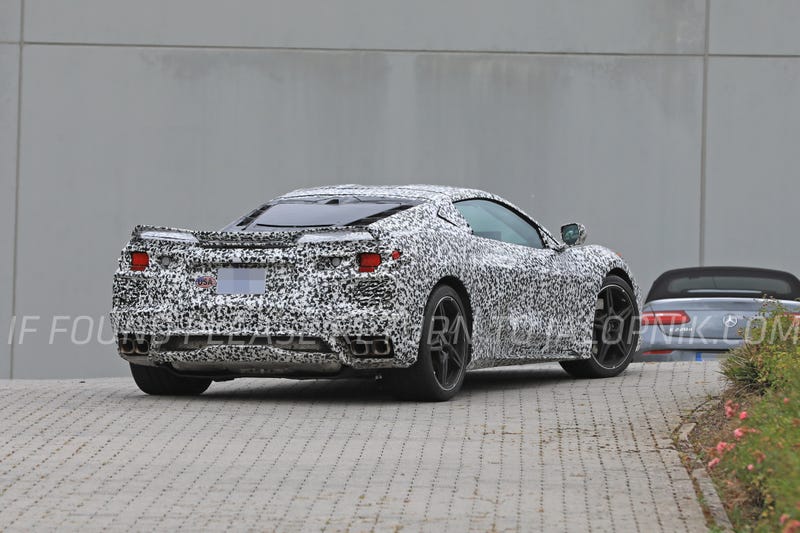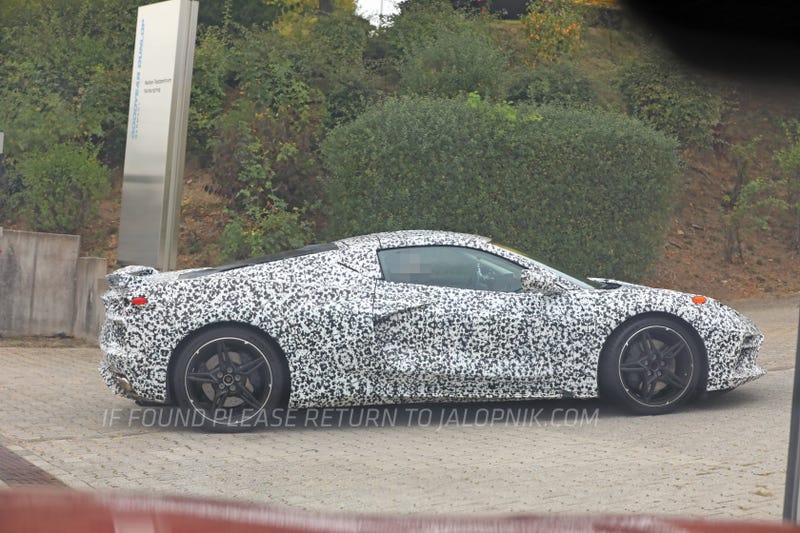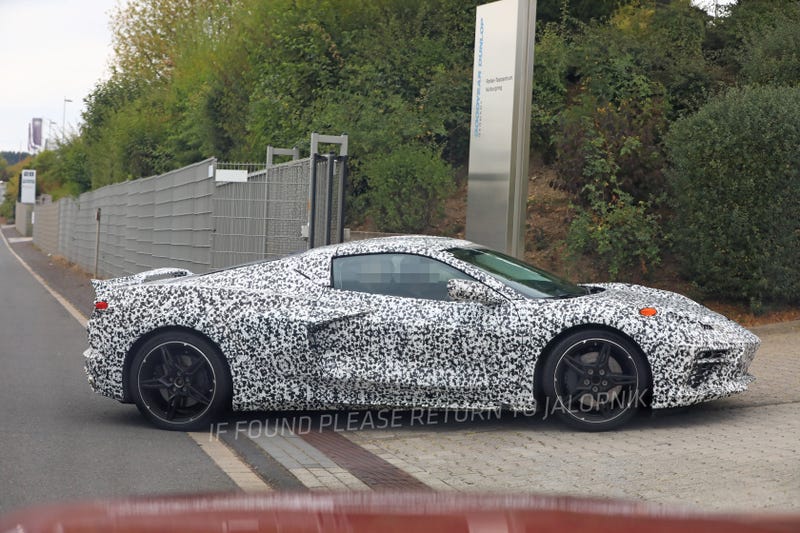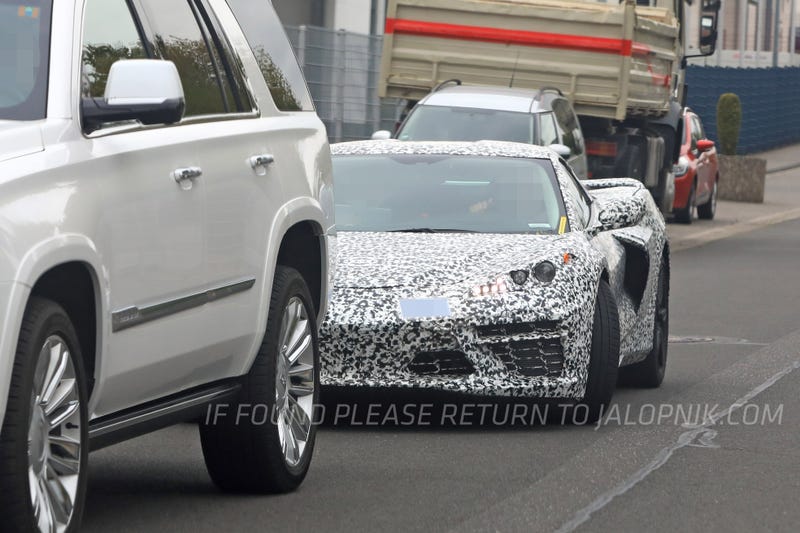 https://jalopnik.com/the-mid-engined...ing-1828783011