Mark Reuss said that he could not tell us about the C8, but he did say on April 23rd of this year, that say, "
this is the end of the C7."
What exactly did Mark mean by that? Was it the proverbial slip of the tongue that he wished he now could take back, or did he just mean what Tadge said at the ZR1's private LA reveal, held days before the LA Auto Show, when Tadge said, "
this is the end of C7 development.
"
Mark's April 23rd comment, that this is the end of the C7, can be seen and heard on this video at 5:30.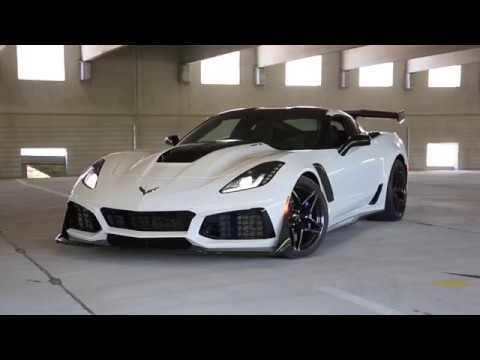 Thank you to "Dan Savage," for while I had heard that video before, I had not focused on the differences between what Tadge earlier said and what Mark said on the video. Specifically, I just re-listened to this video 5:30+ time and Mark Reuss does not say exactly what Tadge said at the ZR1 reveal, that "this is the end of C7 development," but instead Mark did say, "
this is the end of the C7."
With Mark standing in front of a row of ZR1's at its April 23rd press track day at Road Atlanta, his exact words were, "
This is the car. This is the end of the C7. And we are very proud of the C8
."
When I was at that ZR1 reveal, I heard Tadge say that this is the end for C7 development, I said to myself, that that makes sense for they are working on the ME, and they are not putting additional development dollars into the C7, but also thought, but the C7 will solder on for 2020 and 2021 (the C7 can not meet Federal model year NHTSA safety standards). So what Tadge said made total sense to me. Never thought anything about the C7 not continuing until the above video, and yes, listen to it for yourself, for Mark Reuss does say that "this is the end of the C7."
While slightly ambiguous, was Mark saying that there is no more C7 developments (what Tadge said) , or was he actually saying and meaning those exact words, meaning that
we are not even going to see any C7's after this model year
?
If the latter, that would be one massive sea change in the Corvette world. But for now, I am continuing to personally believe that we will see next year both the C7 and the ME, and again both for 2021.
However, we did hear from Mark was what a little birdie told me a couple of months ago, that while some in the GM world are calling the ME, "Zerv, others calling it "ZORA, Mark did say that he can not tell us about the
"C8."
That confirms that at least some within GM are calling the next Corvette the "C8."
Harlan, at the BASH said, "when we are done racing the C7.R, we will race the C8.R."
What do you think about C7's continuing for 2020 and 2021?