The title should have a question mark.
Is the 2020 C8 a world car. Does the Post August 2019 EU Emissions requirements tell us anything about the kind of C8 engines we will get in the US. I do to know. It is purely an open item. May be an easy one.
Will the C8 meet new/different EU emissions regulations that are effective starting August 2019. The C8 is speculated for LT2 and a new DOHV engine. Will it be offered in Europe. If so , then will it be a smaller displaement engine 4.2 Liter TT rather than a larger 5,5 Liter DOHC And does it portend high milage technology to be offered in the new LT2 to meet the EU emissions regulations. The European supercars are going with small displacement TT's to satisfy future EU regs. Does the proposed 5.5 Liter DHOC C8 have the magic to comply or would a small displacement be needed?
Camaro, Corvette Won't Meet EU Emissions Laws For New Cars After August 2019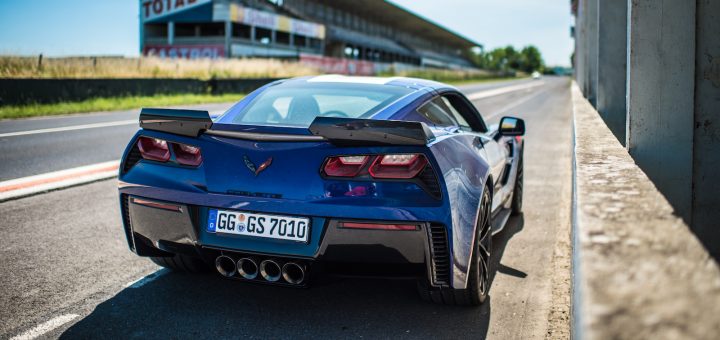 Sponsored Links
The sixth-generation Chevrolet
Camaro
and the C7
Corvette
will soon be pulled out from the EU, as they do not meet stricter World Light Vehicle Test Procedure regulations that will be implemented starting August 31, 2019.
The new EU emissions regulations will include changes to the approval tests and procedures and will require existing vehicles to be re-certified. We imagine
General Motors
elected not to spend the money required to re-certify the Camaro due to its relatively small sales figures in the EU, while the C7 Corvette was already on its way out to make room for the mid-engine Corvette C8.
Britain's
Motoring Research
says the last batch of new sixth-generation Camaros and C7 Corvettes destined for the United Kingdom are being sold through GM dealer Ian Allen Motors, located about an hour outside of London.
"We're thrilled to be able to offer the last opportunity to own a piece of history in Corvette and Camaro," said Ian Allan Motors chairman Paul Allan. "Both models offer incredible value compared to many mid-market and commonplace sports cars, yet carry Chevrolet's legendary 6.2-litre V8 block, which is arguably one of the world's most successful performance engines."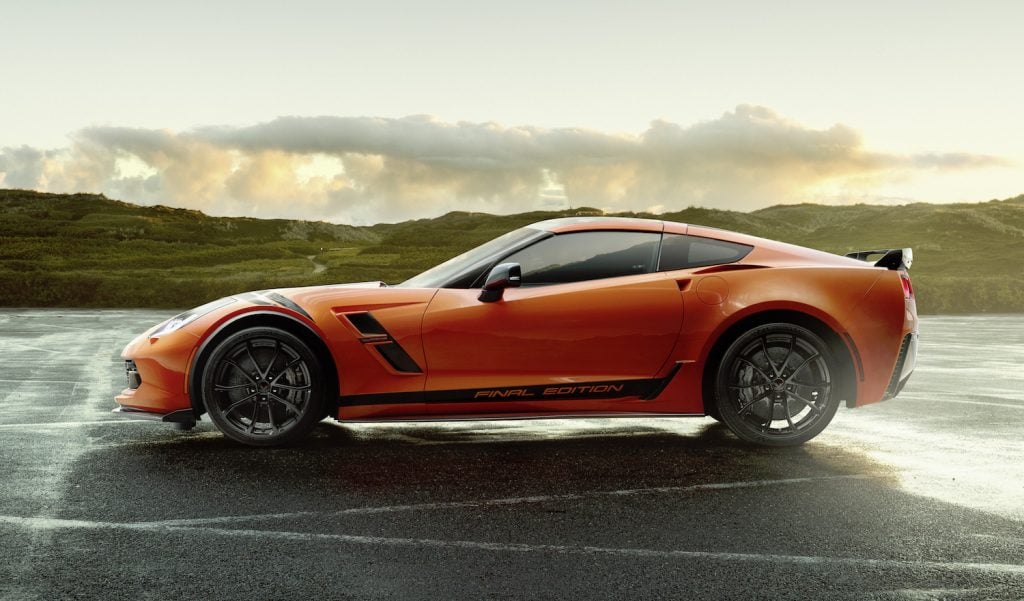 C7 Corvette Grand Sport Final Edition
GM introduced the EU-exclusive
C7 Corvette Final Edition
earlier this year, which serves as the last hurrah for the C7 Corvette (and likely front-engine Corvettes altogether) in Europe. It is available as both a Corvette Grand Sport or a Z06 and is set apart by its Final Edition decals and Sebring Orange Tintcoat Metallic or Ceramic Matrix Gray Metallic paint. The Final Edition is offered in Germany and Switzerland only, with the Grand Sport Final Edition starting at 116,500 euros and the Z06 Final Edition starting at 139,500 euros.
The mid-engine Corvette C8 will debut on July 18
th
during a special event in California. GM has remained tight-lipped on official information, so it's not yet clear if the next-gen 'Vette will be offered in Europe.
Subscribe
to GM Authority for more
Corvette news
,
Camaro news
,
Chevrolet news
and around-the-clock
GM news
coverage.
Read more:
http://gmauthority.com/blog/2019/05/...#ixzz5pG89Rzzp