I confirmed with NCM's Marketing and Communications Manager, Katie Ellison, that all are welcomed to the Museum for the 25th Anniversary Celebration (August 28- 31) even if you choose not to be part of the immediately-preceding National Corvette Caravan. For between $45-$65/person, you can attend all the four days of the Museum's 25th Anniversary event (except the special, extra-cost activities). For that price you will be able to see the C8, talk with GM staff present, attend C8 seminars/walk arounds, look at its different seat options (maybe wheels too), and "build your C8" at the special kiosk GM will be bringing to the event. Some in the know have described the GM "pop up" that they will be bringing to the event as a "mini dealership showroom." And of course participate in the tens and tens of non-C8 events. Jefferson Starship will be the featured concert (no charge for attendees).
We are exceptionally pleased that Katie has just joined our forum under the name "corvettemuseum."
Here's the registration link for the Museum's 25th Anniversary Celebration; when it opens it has several pages of the preliminary event agenda. Please note that this is a "in progress agenda," with other including C8-specific and other activities being added later.
https://www.corvettemuseum.org/event...y-celebration/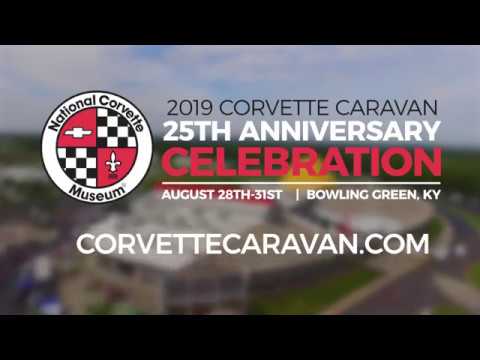 Here's a separate, partial list of activities in and around Bowling Green that are supplemental/tangential to the NCM on-site ones. Note that they are not included in the 25th Anniversary Celebration event registration, e.g., must be separately purchased and scheduled.
The Museum is going to be rocking the end of August! I can't wait.