The Z06's exhaust has been rave reviewed. Many as saying it outdoes Ferrari's exhaust — high praise as we know for that heretofore Ferrari's engine exhaust sound has been the premier standard among mid engine exotic sports car exhausts.
Developing a new model in every industry is a competition between the engineers and unfortunately the bean counters. Every new model has a budget. However, once is a while someone way, way high up in an organization pushes the Corvette team to (paraphrasing here) "spend what you need to get it to be the absolute best. I know you can take its already great sound and make it even better. "
Tadge and the team perfectly followed that explicit direction.
This video is a great encapsulation of what happened after that direction from someone in GM above the Corvette team who directed to make the exhaust perfect.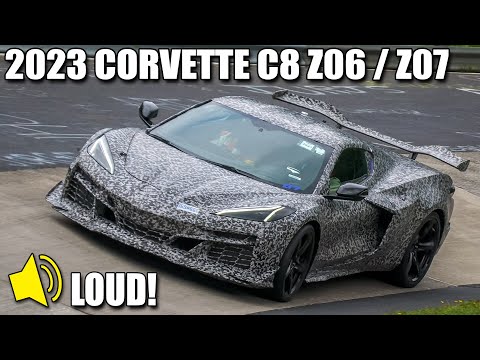 Thank you unnamed GM leader for your giving the Corvette team the freedom to develop its truly exquisite, spine-tingling exhaust sound!