Chevy Corvette Sales Decrease 37 Percent To 3,910 Units In Q4 2018
2
Sponsored Links
Chevy Corvette sales decreased in the United States in the fourth quarter of 2018.
Chevrolet Corvette Sales - Q4 2018 - United States
In the United States, Chevrolet Corvette deliveries totaled 3,910 units in Q4 2018, a decrease of about 37 percent compared to 6,188 units sold in Q4 2017.
During the complete 2018 calendar year, Corvette sales decreased about 25 percent to 18,791 units.
CORVETTE
-36.81%
3,910
6,188
-25.07%
18,791
25,079
Chevrolet Corvette Sales - Q4 2018 - Canada
In Canada, Chevrolet Corvette deliveries totaled 149 units in Q4 2018, an increase of about 27 percent compared to 117 units sold in Q4 2017.
During the complete 2018 calendar year, Corvette sales were flat at 0 units.
CORVETTE
+27.35%
149
117
*
0
0
Chevrolet Corvette Sales - Q4 2018 - Mexico
In Mexico, Chevrolet Corvette deliveries totaled 16 units in Q4 2018, flat compared to 16 units sold in Q4 2017.
During the complete 2018 calendar year, Corvette sales decreased about 6 percent to 82 units.
CORVETTE
0.00%
16
16
-5.75%
82
87
Competition Sales Comparison
The Corvette's 37 percent U.S. sales drop in Q4 2018 exceeded the 25 percent average decrease experienced by the segment. The Corvette remained the best-selling model in its class by a significant margin, outselling all other models, including the Porsche 911, Porsche 718 (née Cayman/Boxster), Mercedes-Benz SL-Class, SLC-Class, Mercedes-AMG GT, BMW i8, Audi R8 (see
Audi R8 sales
), Nissan GT-R, Acura NSX, and Ford GT (see
Ford GT sales
).
Sales Numbers - Sports Cars - Q4 2018 - USA
CORVETTE
-36.81%
3,910
6,188
-25.07%
18,791
25,079
911
+7.95%
2,634
2,440
+7.55%
9,647
8,970
718
-20.13%
976
1,222
+3.72%
5,276
5,087
SL-CLASS
-35.61%
557
865
-27.69%
2,126
2,940
SLC-CLASS
-27.53%
487
672
-30.31%
1,993
2,860
AMG GT
-55.15%
318
709
-5.16%
1,525
1,608
I8
+87.26%
294
157
+58.20%
772
488
R8
+88.46%
245
130
+20.08%
927
772
GT-R
-29.17%
68
96
-6.92%
538
578
NSX
-78.76%
48
226
-70.74%
170
581
GT
-40.00%
24
40
+41.57%
126
89
Corvette sales accounted for roughly 41 percent of the segment's sales volume in Q4 2018, though – as always – we must note that many of other segment contenders occupy higher price points than the Corvette, and therefore sell at lower sales volumes.
Despite the steps drop in fourth quarter sales volume, the Corvette's performance is impressive given that the model has been on the market for roughly six years and is one of the oldest vehicles in the segment.
The sports car segment contracted 25 percent on average in Q4 2018 and 14.6 percent during the complete 2018 calendar year.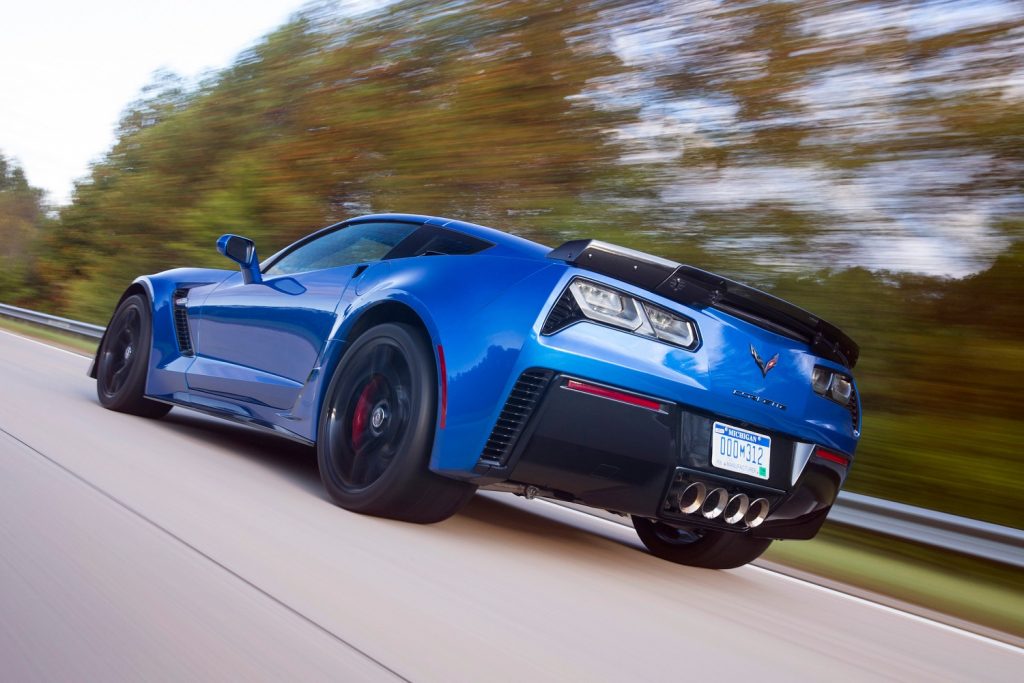 The GM Authority Take
Though Chevy Corvette sales fell more precipitously than the overall segment average in the fourth quarter, the dedicated sports car still managed to turn in a non-insignificant sales volume. In fact, other rivals that are newer – namely the Mercedes-AMG GT and Acura NSX – saw their lower sales figures slip faster than those of the Corvette.
We posit that Corvette sales are declining more rapidly than before as a result of interest in the current-gen Corvette C7 waining as customer await the next-generation,
Mid-Engine Corvette
– which is just around the corner. In fact, the next generation sports car is expected to launch for the 2020 model year if
delays don't push it back
into the 2021 model year. Once the mid-engine Corvette comes to market, we expect to see sales rebound as demand outstrips supply.
About The Numbers
All percent change figures compared to Chevrolet Corvette Q4 2017 sales
In the United States, there were 77 selling days in Q4 2018 and 76 selling days in Q4 2017
Corvette sales figures include all Corvette variants, trim levels and packages, including:

Corvette Stingray and Corvette Stingray with Z51 package
Corvette Grand Sport
Corvette Z06 and Corvette Z06 with Z07 package
Corvette ZR1

Sales figures for Lotus, Jaguar and Maserati not available as the manufacturers do not break out information on a model level
About Chevrolet Corvette
The Chevrolet Corvette is a lineup of sports cars sold globally. Slotting above the
Chevrolet Camaro
as Chevrolet's flagship sports car, the Corvette lineup consists of the "base" Corvette Stingray, mid-level Corvette Grand Sport, Corvette Z06 and range-topping Corvette ZR1.
The 2018 Corvette represents the fifth model year of the seventh-generation (or C7) Corvette. Despite its age, the vehicles remains highly competitive in its segment. For the 2019 model year, the Corvette discontinues the
Carbon 65 Edition
while gaining the 2019 Corvette ZR1 in Coupe and Convertible forms, along with two new colors -
Elkart Lake Blue Metallic
and
Shadow Gray Metallic
.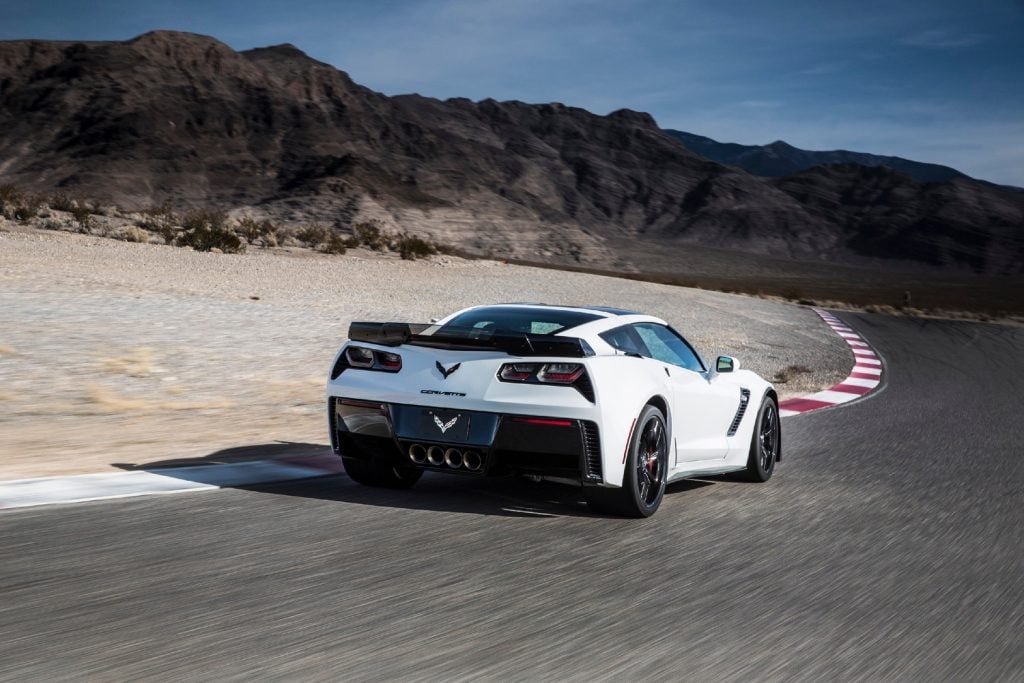 Chevrolet is working on a next-, eighth-generation Corvette. The model is expected to be mid-, rear-engined, allowing it to push the performance envelope even further that the C7. See more on the rumored
mid-engine Corvette
. Though it was previously believed that the C7 generation will be discontinued when the mid-engined model is introduced, we now have reason to believe that the model will continue being offered alongside the mid-engined model.
The Corvette is built exclusively at the
GM Bowling Green plant
in Bowling Green, Kentucky, USA.
Related News & Info