We do not have any information about what is happening in regards to the potential, future, next generation Corvette within BGA at this time. However, the Powertrain Build Center (PBC) within the Plant is now being expanded for more engine assembly. Whether that is because of what we learned about Cadillac engines being assembled with PBC or other reasons is not known.
We first learned about the future expansion of the PBC from jagamajajaran (thank you Jag) about four months ago, but we just now learned from others that that expansion is currently underway. How fortunate that while some of GM's engine plants are being downsized, that BGA's engine build area is significantly growing.
The area being used for the PBC expansion, the area being gobbled up for that construction, is what used to be the old paint shop. Some have been thinking that that old paint shop square footage would have been the ideal location for a second assembly line, especially as the old paint shop's 250,000 square foot area was, purely coincidentally, identically the same 250,000 square footage as was Cadillac XLR's 2003-2009 assembly area. However, the above confirmed significant PBC massive expansion, precludes the old paint shop being used for an extra assembly line.
The past 1 1/2 years we unfortunately have not been allowed into the entire BGA area that we used to visit on public tours, and additionally now the last six months also been excluded from the separate-entrance PBC; however, in the meanwhile, Bowling Green assembly continues to refine, change and improve its production efficiencies and capabilities for current, and maybe for future operations.
For those wanting to video visit within BGA, showing its current operations within the plant since the fall, 2017 thirteen (13) week closure, we do have this excellent video compiled by jagamajajaran.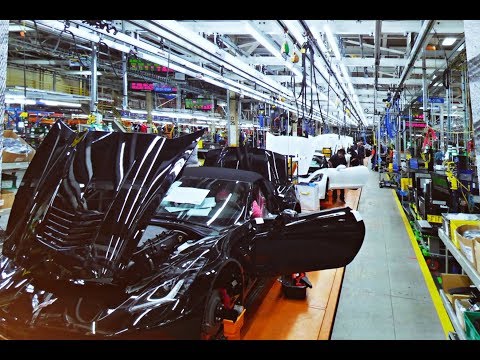 However and completely separately, it needs to be again stated that
right now we have zero knowledge of anything occurring within BGA that is directly related to a potential, upcoming, next generation Corvette.
As to when BGA will be open for public tours, we do not yet have any factual information.