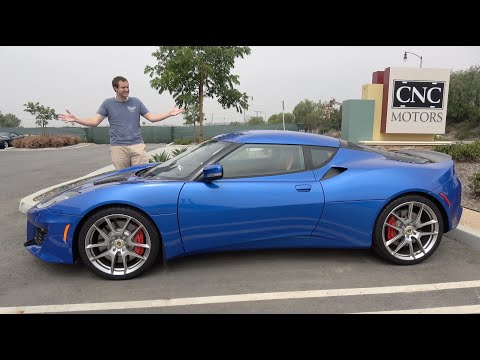 interesting how the lotus team gets rear jump seats in the lotus....who knew they are shown to be velco'd in?
this could be the same design uses to recreate a low volume 7 th gen camaro at bowling green in 2023? (Kidding)
i believe ferrari and lamborghini tried in the 1970s 2 plus 2 v8 rear mid engine sports cars..
the 308 gt and the lamborghini uracco..
they ranged with 2.0 liter v8 s in italy to beat tax laws to around 200 hp 3 liter v8 s ..
for years their values languished...now they are popping up...
toyota powerplant in the evora makes sense and the supercharger does add strong power...
quicker than a cayman s as stated in the video..l
massive discounts on new...,massive depreciation on preowned..
high insurance as getting parts can be as challenging as owning a tesla model 3 in need of parts.
i just broke my aluminum radiator support and Im annoyed I have ti wait until monday for them to get the part...thats one working day with a loaner car...over a weekend..
own a lotusnand get in a similiar situation and this bolt on part could take months to get if you even can...
thats a hard pass on the cool lotus
still enjoy the video