Harlan is such a postive Corvette representative. As many others do, I talking with him at major Corvette events. He helped us pick out the final options and colors for our current Corvette.
Picture credit/thanks to Corvette Blog
[Quote=LinkedIn]"Harlan Charles started his Corvette dream job in 2001. Harlan represents Chevrolet marketing and the Corvette customer with the Corvette Engineering team for the current and future Corvettes. His job is to make sure product decisions support making Corvette customers happy. Harlan comes up with new ideas and makes requests for product improvements, new models, special editions, and creates market specifications for the engineers to follow using clinic, research, and enthusiast data. He also creates the desired option packaging and customer order guides.
Harlan started his GM career in 1988 as a Concepts Engineer at GM Design Staff and holds 11 US patents. Other past assignments include, Design Analyst for Chevrolet, Product Manager for the Oldsmobile Intrigue, and Portfolio and Technology Manager for Cadillac.
Harlan has been a Chevrolet and Corvette enthusiast since childhood and owns 2 Corvettes, a 1999 and 1990. He enjoys taking long road trips and has driven to 49 states and 10 provinces all in Corvettes. Harlan is on the National Corvette Museum Board of Directors. He has an educational background in Engineering, Transportation Design, and Strategic Marketing."[/Quote. [Thanks and credit to LinkedIn.]
Of course, as one of the very top members of the Corvette team, he gets to drive the latest, greatest Corvette as part of his daily life — and is so often seen driving it to many major Corvette events.
But more than "work," as noted above, Corvettes have been his personal passion forever, and that includes his having fun as typified in this picture.
Picture thanks to CorvetteBlogger.
Harlan being interviewed about the just-revealed C7 at the 2013 NAIAS show: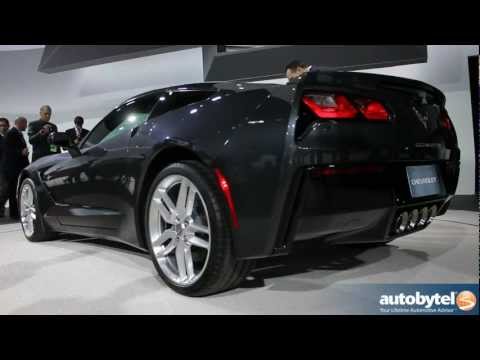 Walkaround at Corvettes at Carlisle, 2017, Introducing the Grand Sport: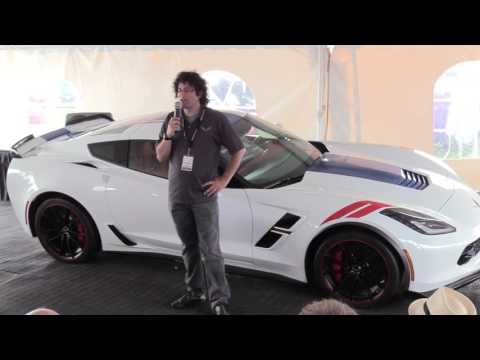 The above does not convey how friendly and personable Harlan is, for he is always imminently approachable at major Corvette events. He eagerly talks with all who come over to visit him there. No question your/others ask is beneath him to share his full information (well of course as long as it is not about "potential future potential product"). He still remains, after his 20+ years representing his beloved Corvettes, an outstanding ambassador for our Corvettes. Speaking of, he is an official GM representative on the Board of Directors of the National Corvette Museum.
If you have not yet had the pleasure of meeting Harlan, three great events upcoming during the next six months include the April 25-27th NCM Bash, August 22nd Corvettes at Carlisle, and the end of the National Corvette Caravan which then becomes the 25th National Corvette Museum Anniversary starting on August 28th.