this is the 310 hp turbo four just releasing from gm for the silverado. The detailed video gives good insight in my opinion on what engine technology we will see on the corvette hot vee twin turbo coming on the z06 / grand sport c8..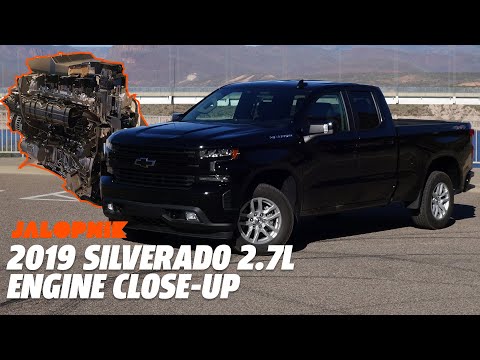 if you get a chance watch this video..GM engineers thermal managment on this engine is imoressive as is the built up bottom end of this little workhorse ..
in many ways its build diesel tough even as a gas engine...
i believe the 600 and or 800 hp c8 engines will be built to similiar high standards for high performance use.
i wouldnt be surprised if the thermal management part of the video also trickled down into the lt1 derived powertrain for the standard c8.
thermal management is essential to emission reduction and power production..l
we ve all be wondering how the standard engine could go beyond its 460 hp its currently making...in the c7 without forced induction...or at least i have....watch8ng this video does give dcent insight even without the forced induction aspect of the 2.7 liter 310 hp ..engine.
hopefully that 520 6.2 liter lt1 derived motir isnt vaporware...
i really believe ~500 hp is important for the c8...for corvette faithful to leave their c5s, c6 s and c7 s...
gm forgets the standard c5 to c6 hp jump was 50 hp to the ls2 ..and as much as 86 hp to the ls3...
c6 ls3 436 ho to base lt1 at 455 hp was a slight disappointment to some. The excellent hp and torque curve matching the ls7 up to around 4500 rpms made for a fabulous performing base engine ...yet psychologically only getting 24 hp more in the 60 or 70 odd grand c7 say grand sport held a lot of guys back..
i do remember thinking the grand sport should have had 500 hp...
still the grand sport equalled the mclaren 570 lap ti e in that car and driver lightning lap so obviously the c7 lt1 engine was more than capable....
but from a marketing perspective which transcends logic and logical thought....(even in rational men)...hopefully the c8 standard v8 will succeed in breaking the 500 hp barrier...
getting back to the video...sorry for going off on various tangents...lol
watch this as it is an excellent preview of themral manage,ent and other details of GM s high tech powertrains coming...even the hot twin turbo for those stepping up