We are slowly starting to learn more about the C8.R, this time thanks to Tommy Milner and GM Authority.
Originally posted by gmauthority
Tommy Milner Tells Us How The Corvette C8.R Handles
BY
SAM MCEACHERN
: NOV 28, 2019 Corvette Racing debuted the
Corvette C8.R
during a special event earlier this year before turning in a couple of
demo laps at Road Atlanta
ahead of Petit Le Mans. It also showed it off a third time
at the 2019 SEMA Show
in Las Vegas, giving
Corvette
fans another opportunity to see the team's next-generation race car up close.
The car's SEMA appearance gave us a chance to talk to Corvette Racing driver Tommy Milner about how the new mid-engine layout has affected the handling of the car compared to the front-engine Corvette C7.R.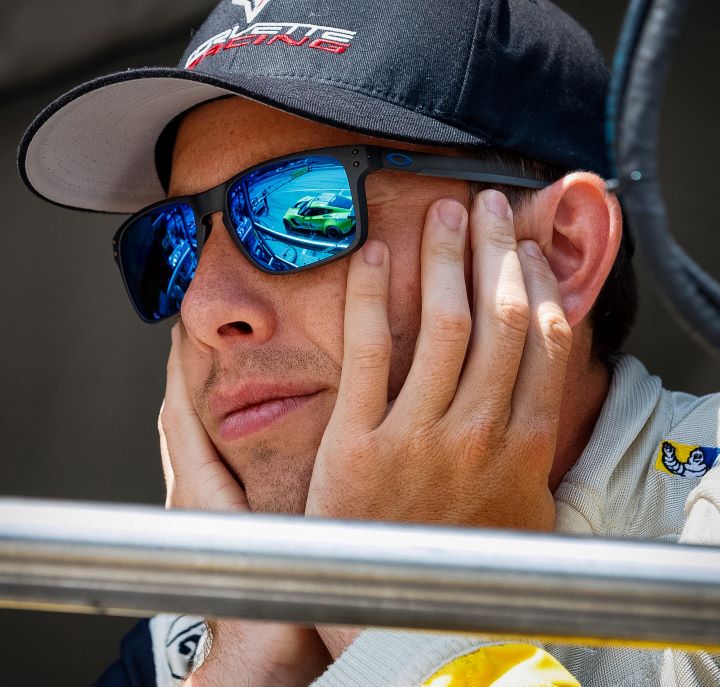 Tommy Milner
Milner obviously couldn't share too many details on how the Corvette C8.R drives for competitive reasons, but he did confirm to us that he didn't feel much understeer when he drove the car on-track during tests and at Road Atlanta, despite the fact that the Corvette's engine no longer sits over the front wheels. This was one of the worries some fans of the front-engine Corvette had for the C8, as a mid-engine car's front end obviously feels much lighter than a front-engine car's. He also said the team has done very minimal setup work on the car thus far, which would mitigate any handling issues he experienced, so the initial impression seems positive.
"So far, to be honest, we have done hardly any setup work in the first year of development," he said. "It was all tire stuff and already what we had, the baseline that they have put on was already pretty darn close. A lot of that came from just simulator work and stuff like that, we kind of knew what to expect and where the car should be."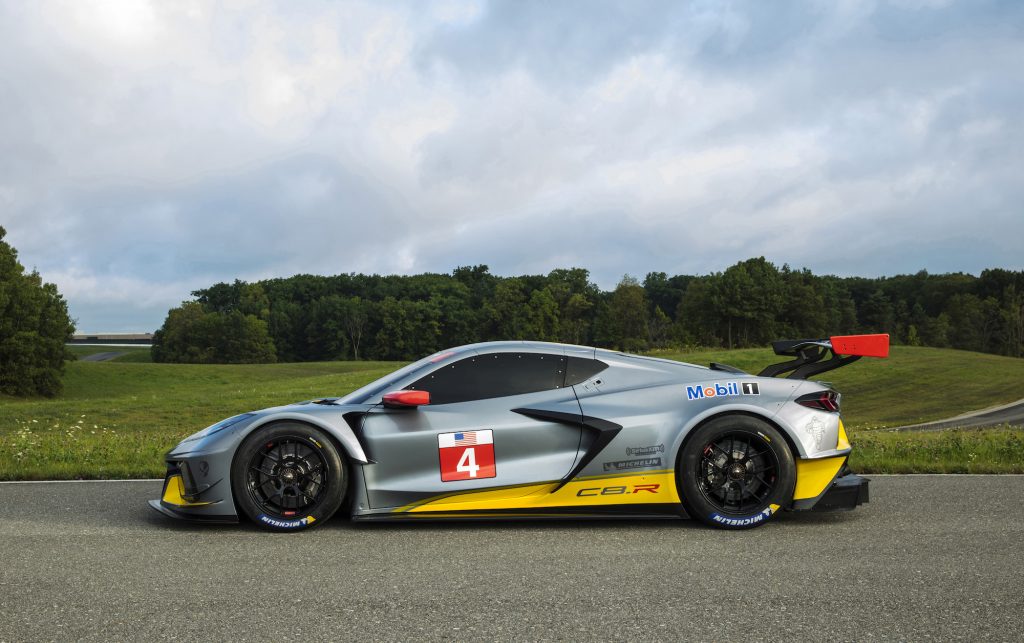 As we outlined in a previous article,
simulator work was a big part of the Corvette C8.R's development
process. Advancements in simulator technology have allowed race teams to work on car setups without having to actually go to the track to test them, so Milner and his teammates spent a lot of time in the
Chevrolet
Performance simulator giving the team feedback on handling characteristics and other important aspects of the car's overall setup.
The first race for the Corvette C8.R will be the 2020 Rolex 24 at Daytona in January. The 24-hour race will be the ultimate test for the mid-engine Corvette and its innovative new 5.5-liter flat-plane-crank V8 with regards to both performance and reliability, but as always, Corvette Racing will come prepared. Milner and the team will certainly be hoping for a better result than they had in this year's 24 Hours of Daytona, when both Corvettes struggled for pace and Milner crashed into the barriers at Turn 1 in the rain.
http://gmauthority.com/blog/2019/11/...-c8-r-handles/