Originally posted by gmauthority
Corvette Racing will stick with the same driver lineup for the 2019 IMSA WeatherTech Sportscar Championship season.
In the No. 3
Corvette
C7.R will be Jan Magnussen and Antionio Garcia, with Mike Rockenfeller joining for the 24 Hours of Daytona and 12 Hours of Sebring. Returning in the No. 4 Corvette C7.R, meanwhile, will be Oliver Gavin and Tommy Milner, with Marcel Fassler joining for the 24 Hours of Daytona and 12 Hours of Sebring.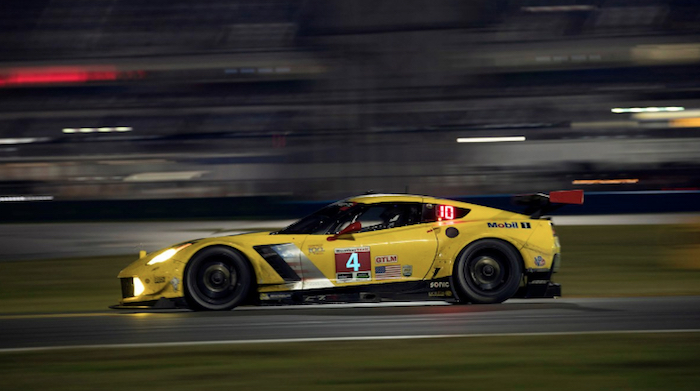 Magnussen and Garcia are returning for the eighth consecutive year as a pair, while Milner and Gavin are also returning for the eighth straight year.
"It's hard to believe this will be my 11th season with Corvette Racing and eighth as a full-time driver," said Garcia. "We have been able to win a lot of races and championships during that time. Obviously Jan and I work very well together with our crew and engineers.
"That's a large reason why we have won consecutive driver championships. The work begins again next week at Daytona."
"I can't think of a better program to be part of than Corvette Racing. It's like my second family, and it's great that we've been able to achieve a high level of success," said Magnussen.
Milner is hoping to win the Rolex 24 and the GTLM championship this year – as is Corvette Racing's goal each season, he explained.
"Winning the Rolex and the GTLM championship are goals for Corvette Racing each season," he said. "I'm confident that our test program since Petit Le Mans is going to put us in a great position to do that."
The 2019 IMSA season will mark the final year of racing for the Corvette C7.R, with Corvette Racing expected to switch to the new
mid-engine platform Corvette
C8.R for the 2020 season. A prototype for the C8.R has already been filmed undergoing testing at Sebring prior to the mid-engine Corvette's debut later this year.[/Quote]
Read more:
http://gmauthority.com/blog/2019/01/...#ixzz5bYqVXEvt