Retired GM Corvette Test Driver, Chief Ride and Chassis Engineer at one point, Jim Mero will be at the BASH, and he is giving a talk about his Nuremberg lap on Thursday, April 24th. Jim's talks are always extremely interesting.
Thank you CorvetteBlogger for the following article!
"Testing the C7 Z06 At the Nuremberg Ring With Jim Mero":

Listen as Corvette Legend Jim Mero goes through the evolution of the 7th Generation Stingray Z51, Grand Sport, Z06, & ZR1 at the Nürburgring. This seminar will also feature unique Autobahn footage!
Speaker: Jim Mero
Chevrolet Theater
[Quote=CorvetteBlogger]
Jim Mero Confirms He Lapped the Nurburgring in 7:04 with the 2019 Corvette ZR1
https://www.corvetteblogger.com/2019...-corvette-zr1/
By
Keith Cornett
-
Apr 9, 2019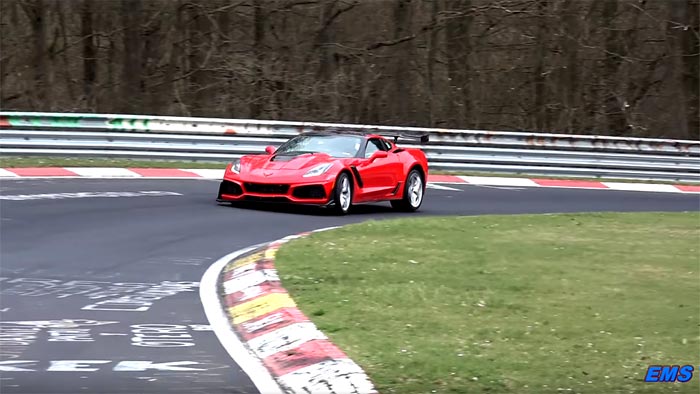 One of my few "beefs" with the Corvette production team has to do with the lack of releasing their
Nurburgring times
in the C7 Corvettes. I understand it's proprietary info and that they choose what they want to reveal or not, and obviously they are only releasing times that they believe will show their cars in a positive light.
Our last "official time" put out by the Corvette team came during the C6 era when the Corvette ZR1 and Z06 received new Michelin tires that allowed them to run a 7:19 (ZR1) and 7:22 (Z06) back in 2012. Since then we've seen a lot of photos and videos from the C7s testing at the Nurburgring, but no times or official videos followed.
We got a glimpse of the
C7 Corvette's Nurburgring times
last September following the retirement of Corvette test driver and Ride/Handling engineer Jim Mero whose retirement gift featured a montage of photos from Jim's testing at the Nurburgring and each of those had a lap time associated with them.
To recap, those times and the cars that Jim drove are:
7:33 – C7 Corvette Stingray Z51 (S)
7:27 – C7 Corvette Grand Sport
7:26 – C6 2009 Corvette ZR1
7:22 – C6 2012 Corvette Z06
7:19 – C6 2012 Corvette ZR1
7:10 – C7 Corvette Z06
6:57 – C7 Corvette ZR1 (S)
It's been speculated that the (S) stands for segment times which is where times on the different segments of the track are added up. The 2019 Corvette ZR1 is listed with a segment time of 6:57 which is fast for sure, but not exactly "official" in our book.
Fast forward to last week, we were put in touch with the retired Jim Mero who is working on
new calibrations for the Magnetic Ride Control on 2009-2013 C6 Corvettes
. Jim built a Facebook page for his new enterprise,
Jim Mero Vehicle Dynamics LLC
and began loading it up with content. One post features photos of Jim's laps around the Nurburgring over the years and behold, we have a real time for the 2019 Corvette ZR1!
Here are his C7 Corvette Lap Times at the Nurburgring: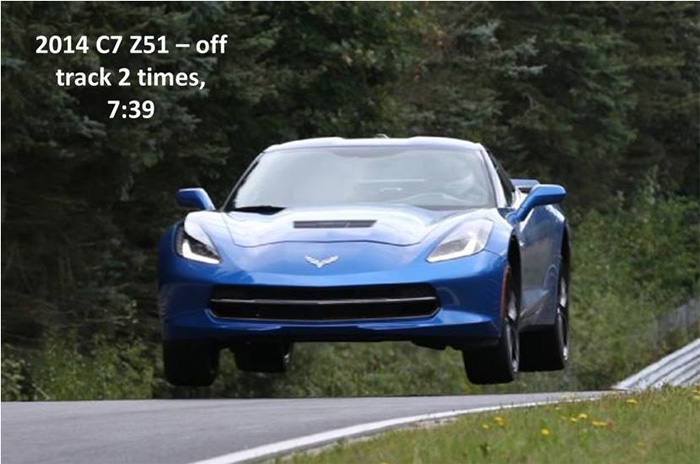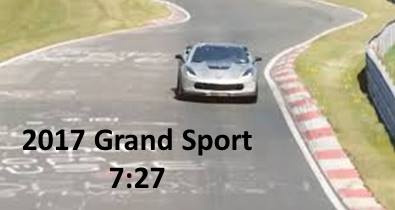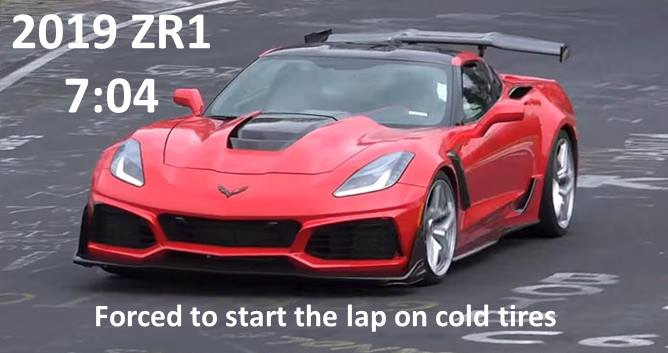 As the photo shows, Mero ran the 2019 Corvette ZR1 in 7:04! That's an amazing time based on the fact that Mero says he was "forced" to start on cold times, nothing any racer wants to do when they are going for a top speed run. Jim says that on that very day "I was segmenting 6:57, and I always hit the segment".
Jim will be hosting a seminar at the NCM Bash in a couple of weeks and he is going to share the story about the ZR1's Nurburgring lap there.
For you Corvette Stingray Z51 drivers, Jim has also uploaded a video showing his lap in the 2014 Corvette Stingray at Nurburgring.
Here is the 2014 Z51 Nürburgring lap. The objective was to beat the Porsche Carrera S (7:37.9). We had 8 attempts and got rained/fogged out on all 8. Due to a cancellation I got one last opportunity, last lap of the last day before we went home and the Z51 was never planned to return. Unfortunately, I became a bit over anxious, and dropped 2 tires at 2:39 losing a second. Then I foolishly had the mindset to make up for that 1 second loss and proceeded to go off with all 4 at 5:35 losing over 2 seconds. The rest is history. Nonetheless, I feel the lap time is still worthy to be noted.
If you're on Facebook and like this insider Corvette stuff (and we know you do), head over to
Jim Mero Vehicle Dynamics LLC
and like his page. You can contact him there as well if you are interesting in upgrading your C6 Corvettes MRC with new calibrations that Jim says will make your Corvette drive like a new car!
Source:
Jim Mero Vehicle Dynamics LLC / Facebook